Members of the Greek Shipowners' community have been exclusively funding the social welfare and solidarity programme since 2012. From this time, it has been implemented with a view to becoming an essential component in preserving social cohesion and providing an effective platform of support for thousands of fellow citizens in need and many important organizations across the country. 
Major donations were also granted in support of the Hellenic Coast Guard, the Hellenic Police, the Fire Brigade and the Hellenic Navy in this difficult period for Greece.
Between 2012 and 2015 the necessary steps were taken to implement the following: 
2012 
Provision of equipment to the Naval Cadet Academy of the Hellenic Coast Guard

2013 - 2014
Maintenance and repair of operational vessels of the Hellenic Coast Guard 

2014
Donation of tires for fire trucks of the Attica Fire Brigade Department
2014
Maintenance of vessel of Chios Port Authority
2014 
Donation of an advanced high-speed patrol boat to the Hellenic Navy for the needs of the Underwater Demolition Command 
2015
Provision of personal equipment for the teams of motorcycle police units DIAS, DELTA and ZETA of the Hellenic Police in Attica 
2015 - 2016
Renovation of the historic building of the Philharmonic School of Lixouri, Kefalonia due to damages incurred during the earthquake of 2014 
2015
Donation by Panos and Thanasis Laskaridis, in the context of the solidarity programme of the Union of Greek Shipowners, for the extensive repair of the deep-sea patrol boat PATH/LS 050 "Arkoi" of the Hellenic Coast Guard
The social support work that the Greek shipping community has traditionally performed on a collective basis was reallocated from the Union of Greek Shipowners to the Greek Shipowners' Social Welfare Company SYN-ENOSIS.
SYN-ENOSIS focuses on projects of public benefit and thus supports organizations of broader public interest. More specifically, the following actions have been implemented: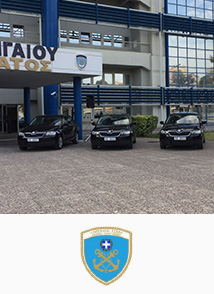 HELLENIC COAST GUARD
2016
Donation of ten vehicles for operational needs.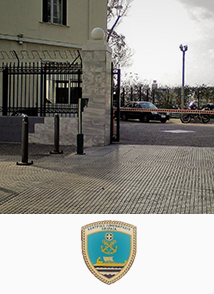 PORT AUTHORITY OF PIRAEUS
2017
Provision of technological equipment.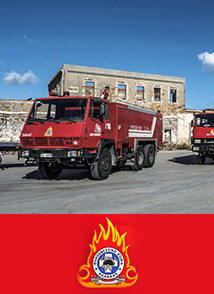 CHIOS FIRE BRIGADE DEPARTMENT
2016
Provision of tires for fire trucks.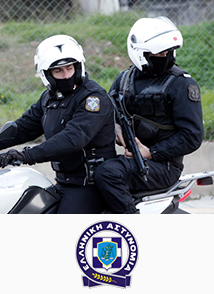 HELLENIC POLICE - ATHENS TRAFFIC POLICE DEPARTMENT
2017
Donation of special equipment to the Athens Traffic Police Department.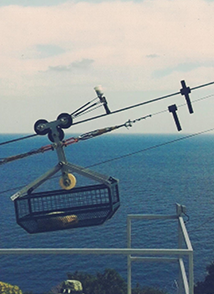 HELLENIC ARMY - 95th HIGHER COMMAND OF NATIONAL GUARD
2017
Construction of an aerial rope-lane at the small island Strogili and provision of desalination device at the island Megisti.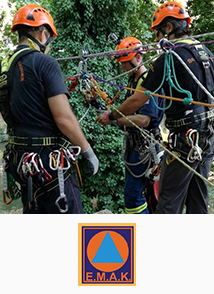 8th SPECIAL EMERGENCY UNIT OF FIRE DEPARTMENT
2017
Provision of special equipment.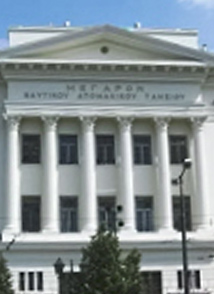 SEAMEN'S PENSION FUND
2017
Provision of technological equipment.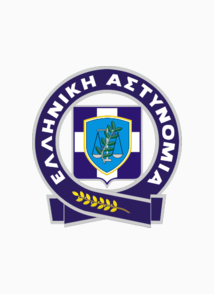 HELLENIC POLICE-PIRAEUS DEPARTMENT
2017
Donation of four vehicles  and four motorcycles for operational needs.